19 May

Shama Devotion: Endurance

I have been reading this devotion since God asked a mentor figure to give to me. This devotion has been really God sent and a blessing and encouragement for me this season. Today God spoke to my wife and me through this: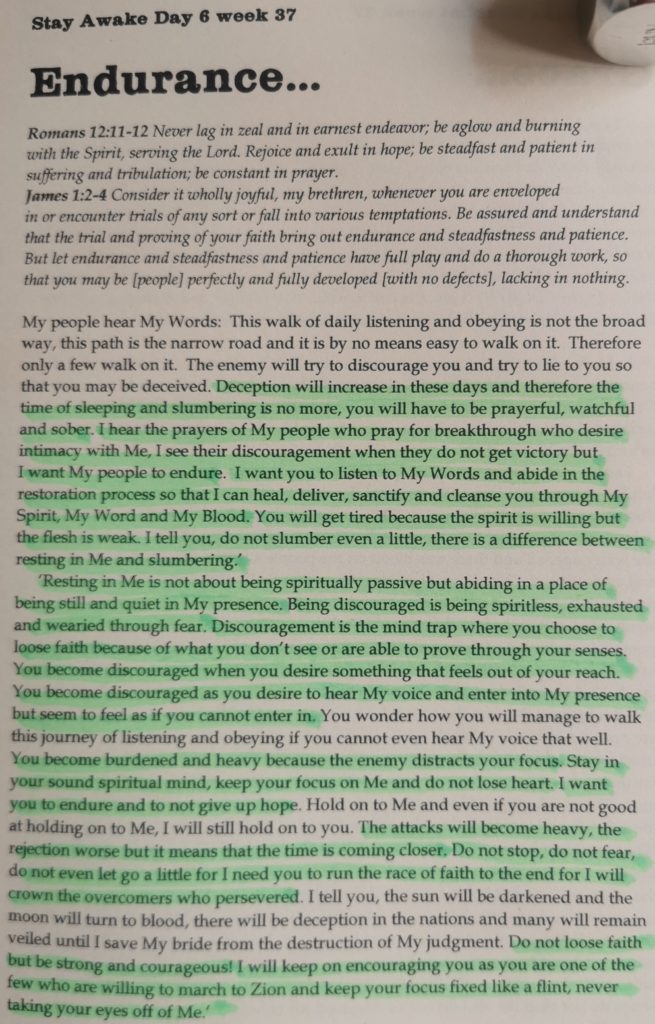 This Shama Devotional was bought by mentor many years ago. She bought four, kept one, gave two to family and kept one for 5 years. God asked her to pass one to me. It's so precious. Thank God for body of Christ. And this devotion definitely was by my side through the bulk of my 2020-2023 wilderness.